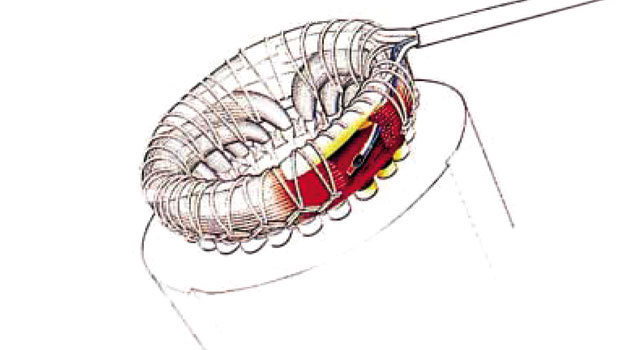 FIELDS OF APPLICATION
These cold conductors are recommended as heat detectors to control the temperature of motors. Their particularly small size guarantees a quick reaction and makes it possible to protect high power machines as well that are subjected to extensive thermal stress.
CONSTRUCTION
The cold conductors are insulated using heat-shrink pipes.
In terms of stability and insulation the structure of the sensor conforms to the standards for assembling copper windings in electric motors.
The conductors are not subjected to mechanical forces. The Teflon AWG 26,7 connection wires, are marked using different colours to indicate the nominal reaction temperature.
WARNINGS FOR ASSEMBLY
The PTC thermistors must be encased in the windings in such a way that the connection wires run for 40 mm parallel to the copper wires in the windings.
Avoid non-essential mechanical loads.
For high voltage testing, short-circuit both connection wires.
For functional testing measure the resistance in series: the typical value for this must be between 20 and 100 Ω per pill, that is, for a three-pole sensor this must be between 60 and 300 Ω.
MAIN CHARACTERISTICS:
Temperature range: from 60° to 190° with intervals of 10°
Maximum usage voltage: 30V in direct current
Maximum voltage in insulation: 2,5kV
Response time: complies with DIN 44081 or 44082 standard